Important Dates for 2019-2020 Year
Please note, we have adjusted the winter break dates slightly. This only affects the Saturday 10:30 class. Our winter break dates are Saturday, December 21st- Friday, January 3rd.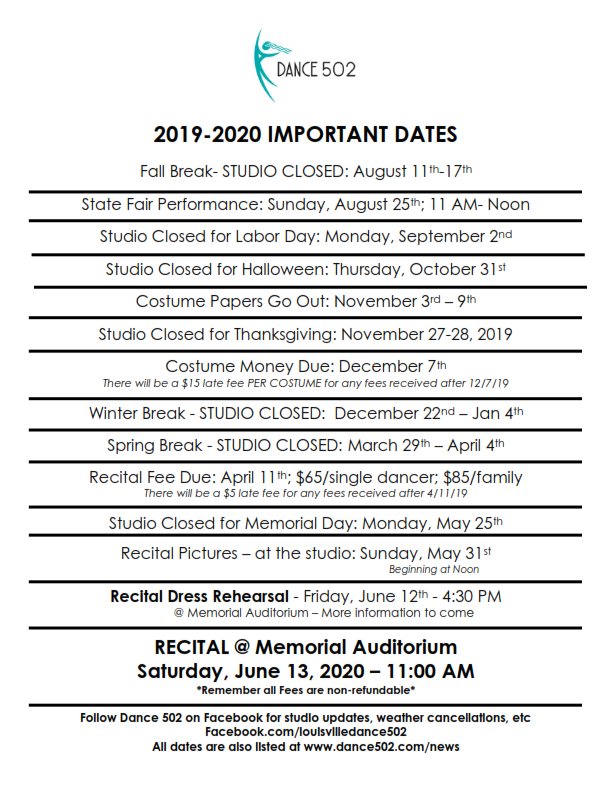 **The recital date for 2021 is already on the books! Mark your calendars for June 18 and 19, 2021 for our dress rehearsal and recital.**
Studio Updates
We're excited to announce that Justin Hogan of Louisville Ballet will be teaching our adult ballet class on Thursdays from 6:30-8:00PM. $15/class- all walk-ins! Call or email for more information!